Hello guys!
So… I'm a Muslim.  I know I've said it in a couple of posts before but I've never really talked about it, and that was a while ago. For the new-comers, hello! I'm Fadwa and I'm a Muslim Moroccan girl –  Arab-Amazighi. That being said, I am not writing this whole post just to introduce myself, fret not, it has another purpose, which is clear from the title, I want to talk about Muslim representation in books.
I've had this topic on the back of my mind for quite some while, it is something I knew I wanted to talk about, I just didn't know when, or how. But considering the shit show that the world has turned into lately (more than usual, mind you), with the Muslim Ban and the terrorist attack on a mosque in Quebec, I thought it was time to speak up, to tell my own story and not let media define me and my religion. Not gonna lie, even thousands of miles away, this last week was rough, I felt exhausted and terrified but most of all useless, because I felt like I needed to do more for my community, and my fellow Muslims directly affected by the things that have been happening. That's where this post comes in.
I've been a reader ever since I could remember, but do you know the number of books that I read in my 20 years of existence that have good Muslim representation that are NOT solely focused on religion? Three. Yeah, you read that right, and I've read hundreds of books. To be honest, before last year, I didn't seek them out because the media portrays us in such a negative way that I thought books are just the extension of that and the few that I had come across (all not #Ownvoices mind you, because before getting involved in the diverse community I didn't know that was a thing) only confirmed my theory and made me stay away even more from books with Muslim protagonists.
Growing up, I wish I had a book -even just one- for which I could say "THAT'S ME!", in which I could see myself, my family, my friends, my daily life. That would've mattered, that would've helped in shaping me as an adult. And looking back, now that I am aware of the importance of seeing one's self in the books one reads, I can see how that impacted me as a little girl who spent most of her time buried in books. Reading books that didn't represent me made me feel like, on a larger scale, who I was and how I identified didn't matter enough, like I had to hide who I was in order to fit in, and that is just sad. I know that I wasn't alone in feeling that way and that's even sadder. But I don't want little girls now to feel that way. We have the responsibility to give them the books they need and deserve.
Just like with many other minorities, people know about Muslims what they see on tv, hear on the radio, what they read on the internet, or gossips they hear from their friends or neighbors. What with Islamophobia climbing up at dangerous rates, all of us need to work harder than ever to deconstruct those stereotypes that have been pinned on us for a very long time because we can't afford staying silent when those acts of hatred threaten our lives, when people stop just talking and start acting on their bigotry. We are 100% scared but we are fighting back. And I think books have such a huge part in that.
Books are the way people get educated, books are the source of all knowledge, so if we get good positive representation in books and we get a lot of accurate books about us, our voices will eventually get louder than bigotry, and they will finally be heard. That is why we need more Muslim publishing imprints, more Muslim publishers, authors, protagonists, bloggers, librarians and so on and so forth. Because there aren't nearly enough Muslims in the book industry to represent us the right way.
Before getting into bookish Muslim things, I need to break some stereotypes:
We are not terrorists. I just feel like we are repeating ourselves here. ISLAM is a peaceful religion. And

terrorism isn't an Islam thing, it's a hateful people thing

and there are plenty of terrorist acts perpetrated by non-Muslims, it's just that the media doesn't call it what it is. I wish I didn't feel the urge to apologize every time there is a terrorist attack. But I do.
We are not a monolith. Islam is a very diverse religion, we are a people from different ethnicities, sexualities, genders, socio-economic backgrounds etc…
Muslim women are not oppressed. Some cultures do oppress women, but they just happen to follow Islam.

Islam as a religion values women a lot

. If a woman wears a Hijab it's because she wants to, not because her father/brother/husband made her do it so stop trying to "save her".
We are not backward thinking. We believe in Allah, yes. But

we also believe in science, progress, equality, freedom of speech and belief

, and many many other things.
Forced marriage isn't part of Islam. Again, some cultures do that, but they just happen to be Muslims. 

Arranged marriage is

, which happens with consent from both parts and both can say no and call it off at any time.
Each one of us has a different, unique relationship with their faith. The Quran (our holy book) can be interpreted in various ways which means that beyond some pilar things in Islam, other parts of it differ from one person to the other and

it doesn't necessary mean either one is better.
Now that I think I covered the common misconceptions, let's move on to books, because that's why you're here, right?  Here are a few things I need more/less off when it comes to Muslim representation.
Things that need to disappear
Picking and choosing. How do you choose what you want to use from a religion and dispose of the rest? Explain the logic to me, please and thank you.
Calling our beliefs mythology. Repeat after me. JINS ARE NOT MYTHOLOGICAL CREATURES. You're making a joke out of yourself by doing that and showing your very real, very obvious lack of research. Don't do that.
Books where the Muslim boy becomes a terrorist. Pretty self-explanatory, I don't need to elaborate on that.
Books where the Muslim girl needs saving. And ends up being saved from oppression by -typically- a white non-Muslim person. Just, no.
Any kind of book that looks at Islam with a negative lens. We have plenty of that everywhere, we don't need it in our books too.
Things we need more of
MORE #OWNVOICES BOOKS. Let us tell our own stories. We live them so we are the best people to tell them. Our narratives are so rich and diverse, you'll never read the same story twice.
Muslim protagonists who slay dragons and save kingdoms (while taking breaks for prayer times, obviously!)
More diverse family dynamics. The popular thing is for the family to be very conservative and while that is the case for a lot of people (and I don't have a problem with that), it is not for me and a lot of other people. I need to see that reflected in the books I read.
Muslim girls who have crushes, go out, travel, have big ambitious careers because those are the girls we are and that is the image that the world needs to see for it to realize that we really are fine and we don't need any saving.
Muslim kids that get to figure out themselves, their sexualities and everything else, kids who get to make mistakes because it is okay to be lost and find yourself in the middle of your own chaos.
Title = Goodreads Page
This list focuses on YA but has non-YA books as well.
Books you can read now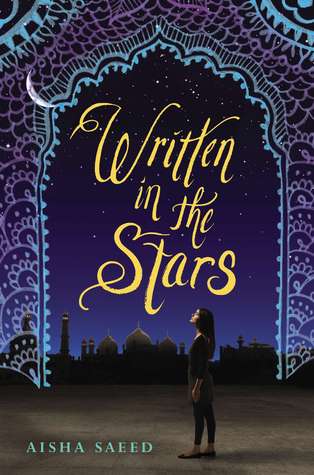 Written in the Stars – Aisha Saeed
Naila's conservative immigrant parents have always said the same thing: She may choose what to study, how to wear her hair, and what to be when she grows up—but they will choose her husband. Following their cultural tradition, they will plan an arranged marriage for her. And until then, dating—even friendship with a boy—is forbidden. When Naila breaks their rule by falling in love with Saif, her parents are livid. Convinced she has forgotten who she truly is, they travel to Pakistan to visit relatives and explore their roots. But Naila's vacation turns into a nightmare when she learns that plans have changed—her parents have found her a husband and they want her to marry him, now! Despite her greatest efforts, Naila is aghast to find herself cut off from everything and everyone she once knew. Her only hope of escape is Saif . . . if he can find her before it's too late
Sofia Khan is Not Obliged – Ayisha Malik
"Brilliant idea! Excellent! Muslim dating? Well, I had no idea you were allowed to date.' Then he leaned towards me and looked at me sympathetically. 'Are your parents quite disappointed?'
Unlucky in love once again after her possible-marriage-partner-to-be proves a little too close to his parents, Sofia Khan is ready to renounce men for good. Or at least she was, until her boss persuades her to write a tell-all expose about the Muslim dating scene.
As her woes become her work, Sofia must lean on the support of her brilliant friends, baffled colleagues and baffling parents as she goes in search of stories for her book. In amongst the marriage-crazy relatives, racist tube passengers and decidedly odd online daters, could there be a a lingering possibility that she might just be falling in love . . . ?

Ms. Marvel – G. Willow Wilson
Kamala Khan is an ordinary girl from Jersey City — until she's suddenly empowered with extraordinary gifts. But who truly is the new Ms. Marvel? Teenager? Muslim? Inhuman? Find out as she takes the Marvel Universe by storm! When Kamala discovers the dangers of her newfound powers, she unlocks a secret behind them, as well. Is Kamala ready to wield these immense new gifts? Or will the weight of the legacy before her be too much to bear? Kamala has no idea, either. But she's comin' for you, Jersey!
She wore Red trainers – Naïma B. Robert
When Ali first meets Amirah, he notices everything about her—her hijab, her long eyelashes and her red trainers—in the time it takes to have one look, before lowering his gaze. And, although Ali is still coming to terms with the loss of his mother and exploring his identity as a Muslim, and although Amirah has sworn never to get married, they can't stop thinking about each other. Can Ali and Amirah ever have a halal "happily ever after"?
And the Mountains Echoed – Khaled Hosseini
In this tale revolving around not just parents and children but brothers and sisters, cousins and caretakers, Hosseini explores the many ways in which families nurture, wound, betray, honor, and sacrifice for one another; and how often we are surprised by the actions of those closest to us, at the times that matter most.
Following its characters and the ramifications of their lives and choices and loves around the globe—from Kabul to Paris to San Francisco to the Greek island of Tinos—the story expands gradually outward, becoming more emotionally complex and powerful with each turning page.
Does my Head look big in this? – Randa Abdel-Fattah
When sixteen-year-old Amal decides to wear the hijab full-time, her entire world changes, all because of a piece of cloth…
Sixteen-year-old Amal makes the decision to start wearing the hijab full- time and everyone has a reaction. Her parents, her teachers, her friends, people on the street. But she stands by her decision to embrace her faith and all that it is, even if it does make her a little different from everyone else.
Can she handle the taunts of "towel head," the prejudice of her classmates, and still attract the cutest boy in school? Brilliantly funny and poignant, Randa Abdel-Fattah's debut novel will strike a chord in all teenage readers, no matter what their beliefs. 
The story of Maha – Sumayya lee
The child of a forbidden marriage, Maha grows up happily in Cape Town until her world changes forever when her parents are killed at a political rally. At the age of eight, Maha is reclaimed by her loving but staid Indian grandparents and taken to live in Durban. Growing up in the claustrophobia of the suburbs what she dubs Slumurbia Maha reveals a love for the outrageous as she clashes with the conventions of her community. Always a free spirit, she soon learns how to weave around the strict boundaries of Muslim life and as a rebellious teenager, nothing holds her back from experiencing first love, a bit of partying and a tantalising romance (all between prayers, of course). But when it counts the most, rules must be obeyed and as she heads towards her twentieth birthday, there is no way Maha can avoid Marriage to a Suitable Boy. With refreshing energy, Maha treats us to the ups and downs of her passionate (though sometimes quite vulnerable) young heart, and a life in which she's not quite in charge.
God Smites and Other Muslim Girl Problems – Ishara Deen
LIKE NANCY DREW, BUT NOT…
Craving a taste of teenage life, Asiya Haque defies her parents to go for a walk (really, it was just a walk!) in the woods with Michael, her kind-of-friend/crush/the guy with the sweetest smile she's ever seen. Her tiny transgression goes completely off track when they stumble on a dead body. Michael covers for Asiya, then goes missing himself.
Despite what the police say, Asiya is almost sure Michael is innocent. But how will she, the sheltered girl with the strictest parents ever, prove anything? With Michael gone, a rabid police officer in desperate need of some sensitivity training, and the murderer out there, how much will Asiya risk to do what she believes is right?
The Languages of Miracles – Rajia Hassib
Samir and Nagla Al-Menshawy appear to have attained the American dream. After immigrating to the United States from Egypt, Samir successfully works his way through a residency and launches his own medical practice as Nagla tends to their firstborn, Hosaam, in the cramped quarters of a small apartment. Soon the growing family moves into a big house in the manicured New Jersey suburb of Summerset, where their three children eventually attend school with Natalie Bradstreet, the daughter of their neighbors and best friends. More than a decade later, the family's seemingly stable life is suddenly upended when a devastating turn of events leaves Hosaam and Natalie dead and turns the Al-Menshawys into outcasts in their own town.
Narrated a year after Hosaam and Natalie's deaths, Rajia Hassib's heartfelt novel follows the Al-Menshawys during the five days leading up to the memorial service that the Bradstreets have organized to mark the one-year anniversary of their daughter's death. While Nagla strives to understand her role in the tragedy and Samir desperately seeks reconciliation with the community, Khaled, their surviving son, finds himself living in the shadow of his troubled brother. Struggling under the guilt and pressure of being the good son, Khaled turns to the city in hopes of finding happiness away from the painful memories home conjures. Yet he is repeatedly pulled back home to his grandmother, Ehsan, who arrives from Egypt armed with incense, prayers, and an unyielding determination to stop the unraveling of her daughter's family. In Ehsan, Khaled finds either a true hope of salvation or the embodiment of everything he must flee if he is ever to find himself.
Painted Hands – Jennifer Zobair
Muslim bad girl Zainab Mir has just landed a job working for a post-feminist, Republican Senate candidate. Her best friend Amra Abbas is about to make partner at a top Boston law firm. Together they've thwarted proposal-slinging aunties, cultural expectations, and the occasional bigot to succeed in their careers. What they didn't count on? Unlikely men and geopolitical firestorms.
When a handsome childhood friend reappears, Amra makes choices that Zainab considers so 1950s—choices that involve the perfect Banarasi silk dress and a four-bedroom house in the suburbs. After hiding her long work hours during their courtship, Amra struggles to balance her demanding job and her unexpectedly traditional new husband.
Zainab has her own problems. She generates controversy in the Muslim community with a suggestive magazine spread and friendship with a gay reporter. Her rising profile also inflames neocons like Chase Holland, the talk radio host who attacks her religion publicly but privately falls for her hard. When the political fallout from a terrorist attempt jeopardizes Zainab's job and protests surrounding a woman-led Muslim prayer service lead to violence, Amra and Zainab must decide what they're willing to risk for their principles, their friendship, and love.

Books to look forward to
The Gauntlet – Karuna Riazi (March 28th 2017)
A trio of friends from New York City find themselves trapped inside a mechanical board game that they must dismantle in order to save themselves and generations of other children in this action-packed debut that's a steampunk Jumanji with a Middle Eastern flair.
When twelve-year-old Farah and her two best friends get sucked into a mechanical board game called The Gauntlet of Blood and Sand—a puzzle game akin to a large Rubik's cube—they know it's up to them to defeat the game's diabolical architect in order to save themselves and those who are trapped inside, including her baby brother Ahmed. But first they have to figure out how.
Under the tutelage of a lizard guide named Henrietta Peel and an aeronaut Vijay, the Farah and her friends battle camel spiders, red scorpions, grease monkeys, and sand cats as they prepare to face off with the maniacal Lord Amari, the man behind the machine. Can they defeat Amari at his own game…or will they, like the children who came before them, become cogs in the machine?
That Thing we call a heart – Sheba Karim (May 9th 2017)
Shabnam Qureshi is a funny, imaginative Pakistani-American teen attending a tony private school in suburban New Jersey. When her feisty best friend, Farah, starts wearing the headscarf without even consulting her, it begins to unravel their friendship. After hooking up with the most racist boy in school and telling a huge lie about a tragedy that happened to her family during the Partition of India in 1947, Shabnam is ready for high school to end. She faces a summer of boredom and regret, but she has a plan: Get through the summer. Get to college. Don't look back. Begin anew.
Everything changes when she meets Jamie, who scores her a job at his aunt's pie shack, and meets her there every afternoon. Shabnam begins to see Jamie and herself like the rose and the nightingale of classic Urdu poetry, which, according to her father, is the ultimate language of desire. Jamie finds Shabnam fascinating—her curls, her culture, her awkwardness. Shabnam finds herself falling in love, but Farah finds Jamie worrying.
With Farah's help, Shabnam uncovers the truth about Jamie, about herself, and what really happened during Partition. As she rebuilds her friendship with Farah and grows closer to her parents, Shabnam learns powerful lessons about the importance of love, in all of its forms.
Amina's voice – Hena Khan (March 14th 2017)
Amina has never been comfortable in the spotlight. She is happy just hanging out with her best friend, Soojin. Except now that she's in middle school everything feels different. Soojin is suddenly hanging out with Emily, one of the "cool" girls in the class, and even talking about changing her name to something more "American." Does Amina need to start changing too? Or hiding who she is to fit in? While Amina grapples with these questions, she is devastated when her local mosque is vandalized.
Amina's Voice brings to life the joys and challenges of a young Pakistani American and highlights the many ways in which one girl's voice can help bring a diverse community together to love and support each other.
The Authentics – Abdi Nazemian (August 8th 2017)
Daria Esfandyar is Iranian-American and proud of her heritage, unlike some of the "Nose Jobs" in the clique led by her former best friend, Heidi Javadi. Daria and her friends call themselves the Authentics, because they pride themselves on always keeping it real.
But in the course of researching a school project, Daria learns something shocking about her past, which launches her on a journey of self-discovery. It seems everyone is keeping secrets. And it's getting harder to know who she even is any longer.
With infighting among the Authentics, her mother planning an over-the-top sweet sixteen party, and a romance that should be totally off limits, Daria doesn't have time for this identity crisis. As everything in her life is spinning out of control—can she figure out how to stay true to herself?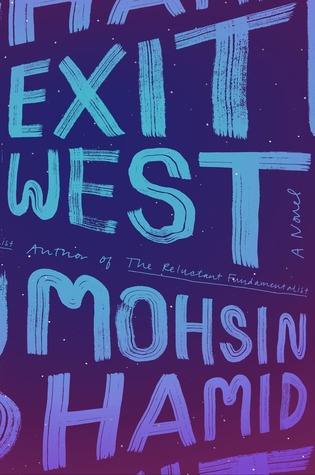 Exit West – Mohsin Hamid (March 7th 2017)
In a country teetering on the brink of civil war, two young people meet—sensual, fiercely independent Nadia and gentle, restrained Saeed. They embark on a furtive love affair and are soon cloistered in a premature intimacy by the unrest roiling their city. When it explodes, turning familiar streets into a patchwork of checkpoints and bomb blasts, they begin to hear whispers about doors—doors that can whisk people far away, if perilously and for a price. As the violence escalates, Nadia and Saeed decide that they no longer have a choice. Leaving their homeland and their old lives behind, they find a door and step through.
Exit West follows these characters as they emerge into an alien and uncertain future, struggling to hold on to each other, to their past, to the very sense of who they are. Profoundly intimate and powerfully inventive, it tells an unforgettable story of love, loyalty, and courage that is both completely of our time and for all time. 
The City of Brass – S.A Chakraborty (November 2017)
When Nahri, a young con artist in eighteenth century Cairo, accidentally summons a powerful djinn warrior to her side, she finds herself drawn into the political machinations of the royal court of Daevabad, the ancient, magical city of brass. Descendant of a powerful family thought to be destroyed, blessed with the gift of healing, Nahri soon realizes her very presence threatens to reignite a centuries-old religious war between the feuding djinn tribes. Hoping to keep her head, she forms an alliance with a fiery prince who dreams of revolutionizing his father's corrupt reign. But she soon learns that working with the enemy—even to make peace—can have deadly consequences.
Saints and Misfits – S. K. Ali (June 13th 2017)
How much can you tell about a person just by looking at them?
Janna Yusuf knows a lot of people can't figure out what to make of her…an Arab Indian-American hijabi teenager who is a Flannery O'Connor obsessed book nerd, aspiring photographer, and sometime graphic novelist is not exactly easy to put into a box.
And Janna suddenly finds herself caring what people think. Or at least what a certain boy named Jeremy thinks. Not that she would ever date him—Muslim girls don't date. Or they shouldn't date. Or won't? Janna is still working all this out.
While her heart might be leading her in one direction, her mind is spinning in others. She is trying to decide what kind of person she wants to be, and what it means to be a saint, a misfit, or a monster. Except she knows a monster…one who happens to be parading around as a saint…Will she be the one to call him out on it? What will people in her tightknit Muslim community think of her then?  
This Promise I will Keep – Aisha Saeed (Sometime in 2017)
In it, a Pakistani teenager enters indentured servitude to pay her family's debts, and must choose between pursuing an education and freedom or the chance to save her village from a dangerous threat.
Mirage – Somaya Daud (November 6th 2017)
YA fantasy/SF trilogy inspired by the author's Moroccan background, in which a poor girl from an isolated moon must become the body double to the cruel imperial princess, and learns that life in the royal palace is far more dangerous and complicated than she imagined. Publication of the first book is planned for fall 2017.
---
That's it until next time.
Have you read any of these books? What did you think of them?
If you have any other recommendations, leave them in the comments.
Hope you enjoyed, write to you soon.