Hello guys !
I'm back again with a recommendations post that I quite frankly have been procrastinating for a couple weeks, like everything blogging lately to be honest, I'm just having a hard time doing anything blog related these days because of stress and whatnot but THAT'S NOT THE POINT. The point here is I'm back with a new recommendations post, I had planned a completely different topic for this month but as it was brought to my attention that November is Native American Heritage month, I thought it would be more fitting to come up with a list of books by Native / Indigenous authors and boost those to the best of my capability.
I got most of these books through Weezie @ Weezie's Whimsical books and the recommendations they bless us with on Twitter so I'd recommend checking their blog out and giving them a follow because they do a lot for the community.
I will try to include content warnings for as many of them. The ones that I couldn't find content warnings for will have a (*) in front of their titles

The Interrogation of Ashala Wolf – Ambelin Kwaymullina
CW: Violence, death of loved ones, mental torture, ableism.
The Marrow Thieves * – Cherie Dimaline
After the Fall *– Kate Hart
The Round House * – Louise Erdrich
Beyond the Great River * – Zoe Saadia
If I ever Get out of Here – Eric Gansworth
CW: Racism and class oppression, bullying, child abuse, betrayal, 
Killer of Enemies * – Joseph Bruchac
Feral Nights * – Cynthia Leitich Smith
House of Purple Cedar * – Tim Tingle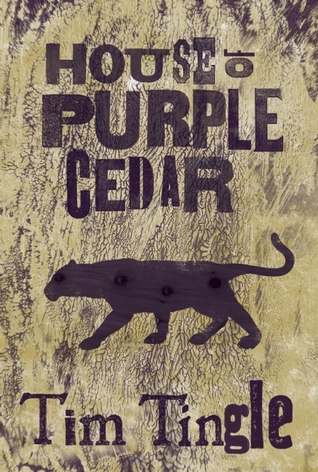 The Woman who Fell from the Sky * – Joy Harjo
Mapping the Interior – Stephen Graham Jones
CW: Graphic anial violence, bullying, physical abuse, gunshots, murder, gore
Spirits Dark and Light: Supernatural Tales from the Five Civilized Tribes  * – Tim Tingle
(This book is actually middle grade)
#Notyourprincess: Voices of Native American Women – Lisa Charleyboy & Mary Beth Leatherdale
CW: Suicide, rape, sexual assault, racism and ethnic cleansing, erasure, alcoholism.
Glass Beads * – Dawn Dumont
Dreaming in Indian: Contemporary Native American Voices – Lisa Charleyboy & Mary Beth Leatherdale
CW: Violence, oppression.
The Last Report on the Miracles at Little No Horse * – Louise Erdrich
Words Like Love * – Tanaya Winder
Love Beyond Body, Space, and Time: An Indigenous LGBT Sci-Fi Anthology – Hope Nicholson
CW: Intersexism, transmisia, amisia, infertility, ableism, flashbacks to physical and sexual assault, state violence, death of a parent.
Broken Circle: The Dark Legacy of Indian Residential Schools: A Memoir * – Theodore Fontaine
Blue Horses Rush in * – Luci Tapahonso
Playing Indian * – Philip J. Deloria
Islands of Decolonial Love * – Leanne Simpson
If you found this post helpful in any way, please consider supporting me
---
Previous Posts:
---
That's it until next time.
Hope you enjoyed, write to you soon.