Hello friends!
I know I haven't really been keeping up with blogging the past month and I'm really sorry about that! But I'll get more into that in my August wrap-up, for now, I am back with a list that's near and dear to my heart. In case you didn't know (how?) I'm North African, Moroccan to be more specific. So, in celebration of August being Middle Eastern North African Heritage Month (which, most of the world isn't aware of) I decided I would make books with North African and Middle Eastern  main characters the focus of my recommendations post.
I knew venturing into this that the rep is pretty scarse, but I didn't anticipate how frustrated I would get because of a couple reasons:
I have just a little over 20 books on the list and only five of them are actually North African. @ Publishing, what's up with that?
WHERE IS MY MENA FANTASY? Fantasy books were a struggle to find and even then I only have five. So it's safe to say I'm annoyed.
I will try to include content warnings for as many of them. The ones that I couldn't find content warnings for will have a (*) in front of their titles.
Contemporary
Darius the great is not okay – Adib Khorram (Iranian)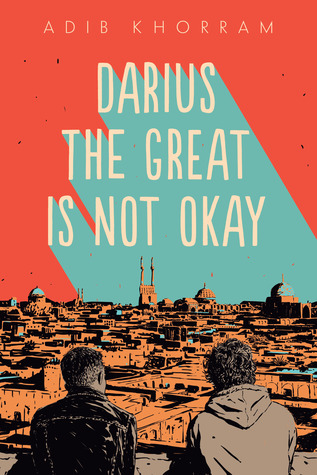 CW: Depression, fatshaming, bulliying, relative has terminal illness.
Saints and Misfits – S. K. Ali (Egyptian)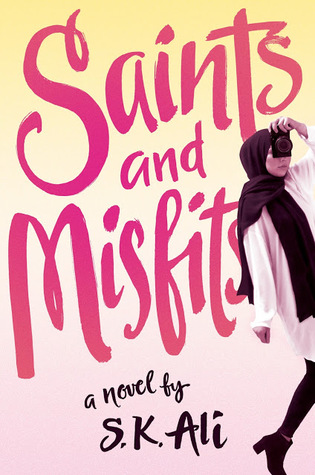 CW: Sexual assault, death of a loved one, one aromisic comment (unchallenged)
Not the girls you're looking for – Aminah Maé Safi (Iraqi)
CW: Dubious consent, sexual assault and harrassement, slut shaming, ableist language (not challenged), underage drinking
Down and Across* – Arvin Ahmadi (Iranian)
Kiffe kiffe, Tomorrow * – Faïza Guène (Algerian)
A land of permanent goodbyes – Atia Abawi (Palestinian)
CW: War, violence, death, depictions of torture and hanging, human trafficking, drowning, bombing, mention of sexual assault.
The Authentics * – Abdi Nazemian (Iranian by adoption)

Driving by starlight * – Anat Deracine (Saudi Arabian)

Ten Things I Hate About Me * – Randa Abdel-Fattah (Lebanese)
Does my Head Look Big in This – Randa Abdel-Fattah (Palestinian)
CW: Ableist language, islamophobia, fatshaming.
Here we Are Now – Jasmine Warga (Jordanian)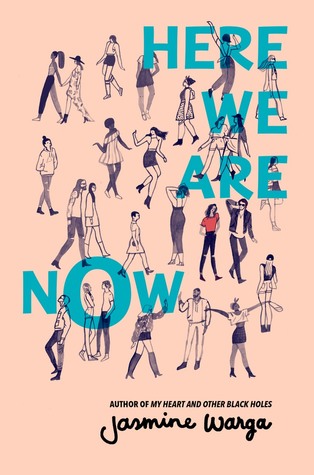 CW: Father and grandmother's death.
My heart and Other Black Holes – Jasmine Warga (Turkish)
CW: Depression, suicide ideations, suicide attempt, bullying, survivor's guilt.
The Map of Salt and Star – Jennifer Zaynab Joukhadar (Syrian)
CW: Attempted rape, violence, death.
SFF:
Mirage – Somaiya Daud (Moroccan)
CW: Colonization, racism, gore, violence, torture, death
The Forbidden Wish – Jessica Khoury
The Final Six – Alexandra Monir (Iranian)

CW: Suicide attempt, death, drugs, natural disasters.
Historical fiction:
Hot Pink in the city * – Medeia Sharif

The Servant * – Fatima Sharafeddine (Lebanese)

Contemporary
Crescent * – Diana Abu-Jaber (Iraqi)
SFF
The City of Brass – S. A. Chakraborty (Egyptian)

CW: Death, blood, violence, assault, passing mention of rape.
The Queue*  – Basma Abdel Aziz

Historical Fiction
The Moor's Account * – Laila Lalami (Moroccan)

Salt Houses * – Hala Alyan (Palestinian)

If you found this post helpful in any way, please consider supporting me

---
Previous Posts:
---
That's it until next time.
Hope you enjoyed, write to you soon.