Hello friends!
I'm back again with a book list post that takes a WHOLE DAY (literally) to make but hey! No regrets, even though I hate making these, I love making them. Forgive me if this doesn't make sense, it's well past two am as I'm typing this and I might or might not be delirious with fatigue, but shhhh. ANYWAY. As I was working on my #YARC2019 TBR last month, I realized that although I have lists that include South and West Asian books, I still hadn't done one with books that have East or South East Asian main characters, but FRET NOT, I'm here to remedy that today. And so far, this is the list I've compiled that has the most books with 70+ items.
I will try to include content warnings for as many of them. The ones that I couldn't find content warnings for will have a (*) in front of their titles.
Contemporary
American Panda – Gloria Chao (taiwanese)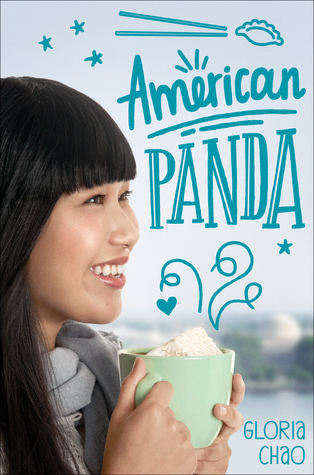 CW: Ableist language, slutshaming, colorism, fatphobia, germophobia, medical talk, disowning, death of family member, mention of suicide.
Emergency Contact – Mary H. K. Choi (korean)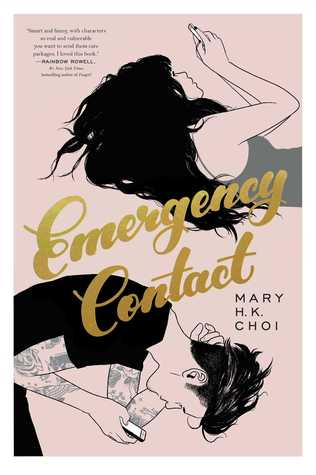 CW: sexual assault, rape, racist microagressions, panic attack, ableist language, slutshaming.
To All the Boys I've loved before – Jenny Han (korean)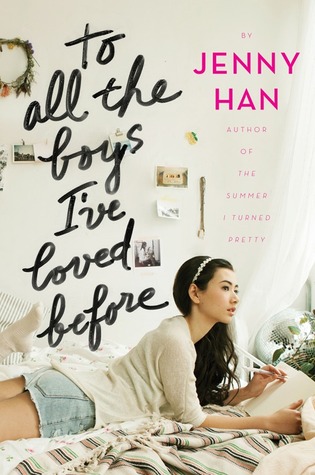 Noteworthy – Riley Redgate (chinese)
CW: Forced Outing, lack of discourse around cross-dressing.
29 Dates* – Melissa DelaCruz (korean)
Starfish – Akemi Dawn Bowman (japanese)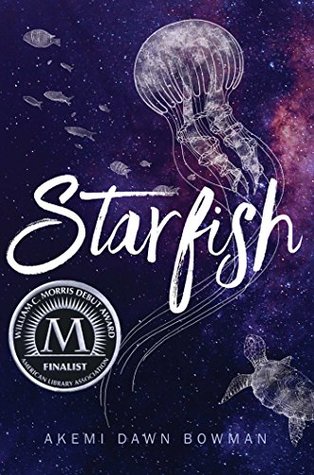 CW: Sexual abuse, emotional abuse, anxiety, panic attacks, ableist slurs.
I Believe in a Thing Called Love – Maureen Goo (korean)
Somewhere Only we Know – Maureen Goo (korean)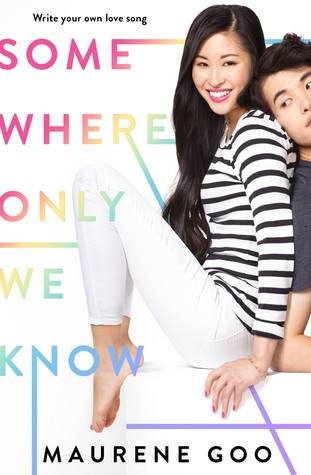 Imagine Us Happy – Jennifer Yu
CW: depression, suicidal ideations, self-harm, drinking, toxic relationship, emotional abuse, domestic conflict.
I love You so Mochi – Sara Kuhn (japanese)
The Secret of a Heart Note – Stacey Lee (chinese)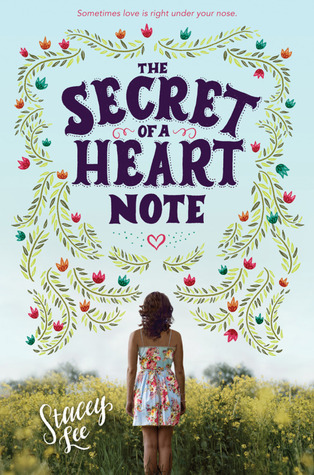 CW: Anaphylaxis, blackmail or gay side character will be outed, close to drowning.
Picture us in the Light – Kelly Loy Gilbert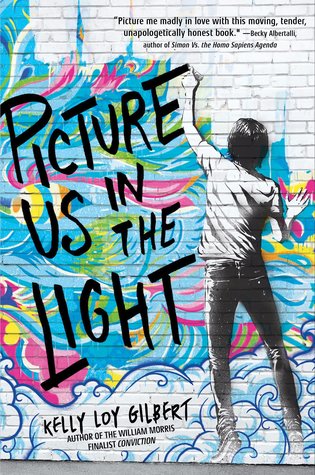 CW: Suicide, adoption, poverty, immigration issues, blackmail, institutionalized racism, child kidnapping, mention of death, grief.
Patron Saints of Nothing* – Randy Ribay (filipino)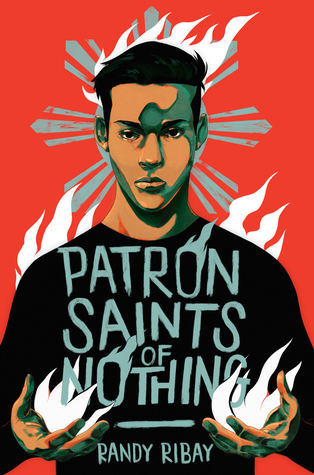 This time will be Different* -Misa Sugiura (japanese)
Something in between* – Melissa de la Cruz (filipino)
The Astonishing Color of after – Emily X. R. Pan (taiwanese)
CW: Depiction of suicide, suicidal thoughts, depression, insomnia, death of a sibling, grief
SFF
Want – Cindy pon (taiwanese)
CW: Kidnapping, death, pandemic disease, corruption, explosion
Empress of All Seasons – Emiko Jean (japanese)
CW: Death, child taken away after birth, parental abuse, self harm imagery, passing mention of rape and victim blaming, gore, mention of suicide, slavery
The Reader – Traci Chee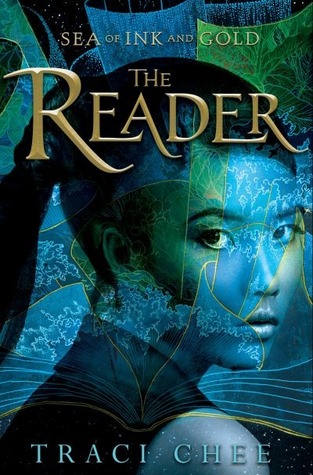 CW: Gore, death, blood, mention of suicide, cannibalism, panic attacks, kidnapping.
Not your sidekick – C.B. Lee (chinese/vietnamese)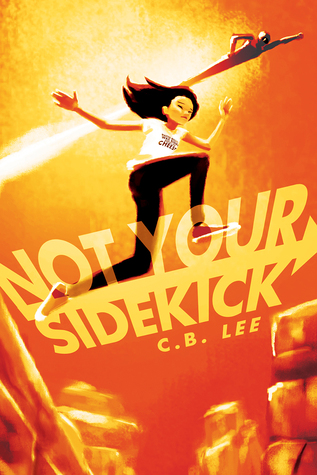 CW: Kidnapping of parents.
Warcross – Marie Lu (chinese)
The Epic Crush if Genie Lo – F. C. Yee (chinese)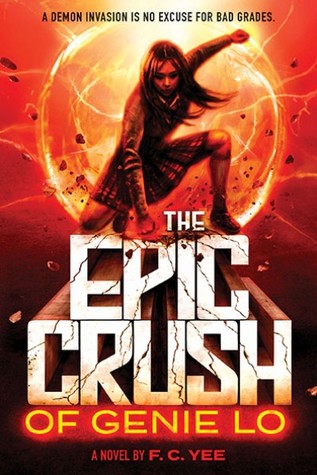 CW: Ableist language.
Shadow of the Fox – Julie Kagawa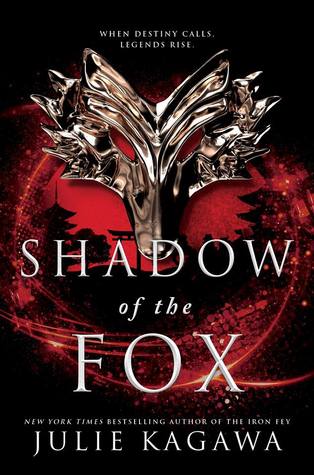 CW: Physical and emotional abuse, heavy violence, threat of rape, blood and gore, manipulation, self harm, talk of suicide, war, arachnophobia.
Spin the Dawn* – Elizabeth Lim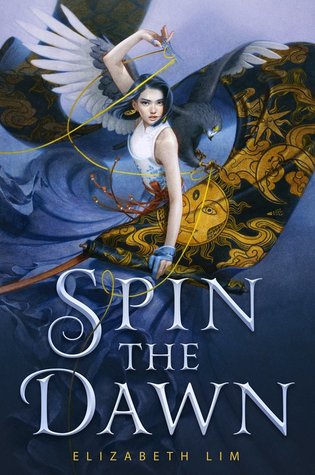 CW: Cis crossdressing plotline, character fakes a disability, magically cured disability.
Ash* – Malinda Lo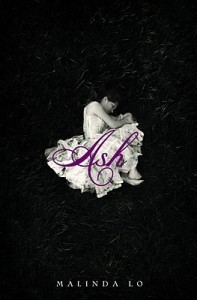 A Thousand Beginnings and Endings – edited by Ellen Oh and Elsie Chapman
CW: death of parent (The Land of the Morning Calm; Olivia's Table; Steel Skin), death of significant other (Forbidden Fruit; Bullet, Butterfly; The Crimson Cloak; Eyes Like Candlelight), animal death/blood associated with vampirism (Code of Honor).
The Bone Witch – Rin Chupeco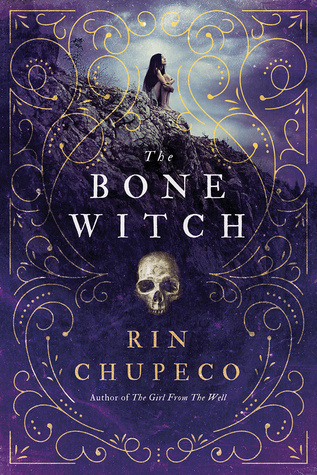 CW: Death of a relative, death of a significant other, queerphobia, queerphobia, transphobia, sexism, chronic/terminal illness, mind control.
Huntress – Malinda Lo
CW: Death, animal death, graphic injuries, mind invasion, enslavement, antagonistic mother/daughter relationship.
Descendant of the Crane – Joan He
CW: murder, burning, hanging.
Girls of Paper and Fire – Natasha Ngan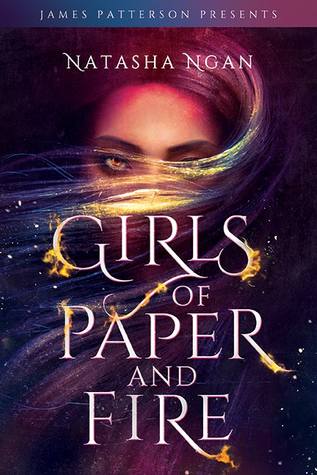 CW: Attempted rape, violence, blood, completed rape (off page), pedophilia, death of a loved one, death, grief.
Rebel Seoul – Axie Oh (korean)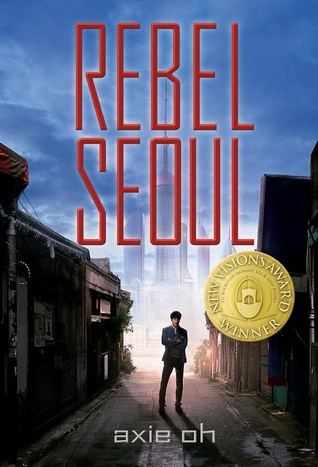 CW: Violence, explosions, domestic violence, child abuse, blood.
Wicked Fox – Kat Cho (korean)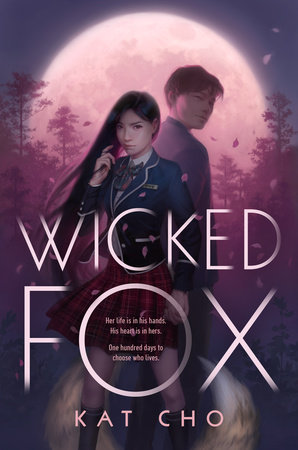 CW: Murder, rape mention, abuse mention, abusive parent, bullying, parental death.
Forest of a Thousand Lanterns – Julie C. Dao
CW: Torture, gore, animal death/cruelty, murder, abusive parent, cannibalism.
Half World* – Hiromi Goto (japanese)
Historical Fiction
Outrun the Moon – Stacey Lee (chinese)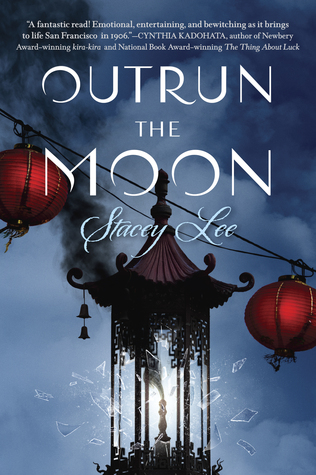 CW: Racism, death of loved ones, animal death, school lashings, physical fight, earthquake.
Under a Painted sky – Stacey Lee (chinese)
CW: Death, murder, violence, illness, attempted rape, racism.
The Downstairs Girl* – Stacey Lee (chinese)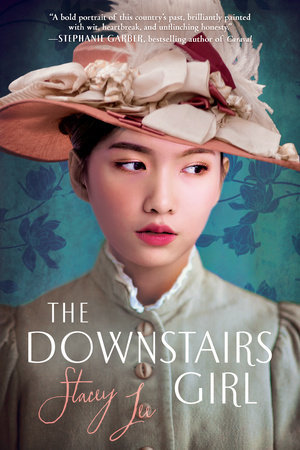 The weight of our Sky – Hanna Alkaf (malaysian)
CW: graphic violence, death, racism, OCD, anxiety triggers.
Contemporary
The Kiss Quotient – Helen Hoang (vietnamese)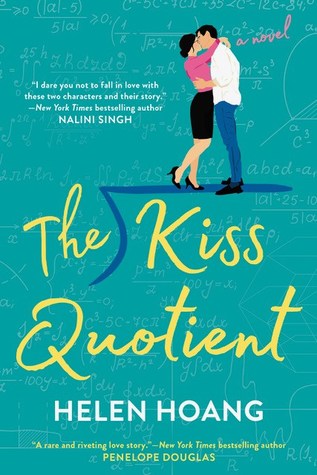 CW: Graphic sex scenes, forced kissing, parent with chronic illness.
Hold Me – Courtney Milan (vietnamese)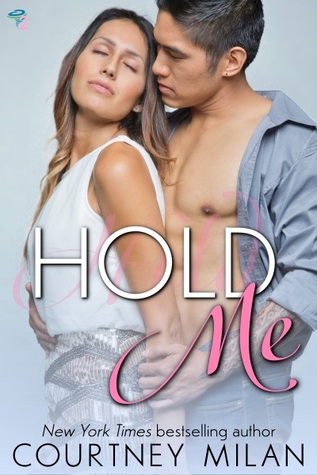 CW: Mentions of part transphobia, anxiety, panic attacks.
Trade me – Courtney Milan (chinese)
CW: Eating disorder, drug abuse.
Natalie Tan's book of Luck and Fortune – Roselle Lim (chinese)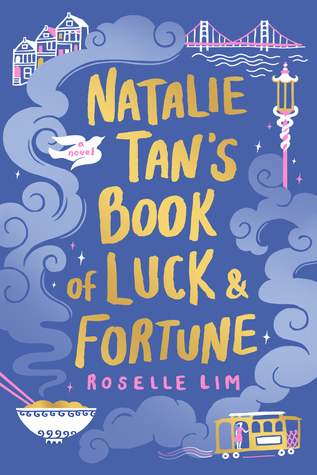 CW: Death, gentrification, fire, marital discord, parental death.
Love at first Run* – Angel C. Aquino (filipino)
Chasing Mindy* – Carla de Guzman (filipino)
A River of Stars* – Vanessa Hua (chinese)

The Leavers* – Lisa Ko (chinese)
Sounds like Summer – Six de Los Reyes (filipino)
CW: Depression, mention of suicide, anxiety, self-harm.
Kiss and Cry* – Mina V. Esguerra (filipino)
If the Dress Fits – Carla de Guzman (filipino)
CW: fatphobia, fatphobic micro-agressions, attempted fatshaming, mention of eating disorders.
What We Were Promised* – Lucy Tan (chinese)
Out – Natsuo Kirino (japanese)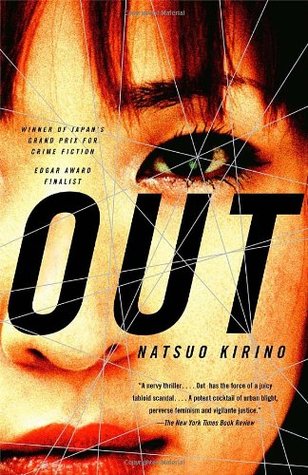 CW: Sexual relationship with an underage character, murder of sex workers.
Fly with Me – Hudson Lin (chinese)
CW: Explicit sexual content, sexual harassment.
SFF
The Poppy War – R. F. Kuang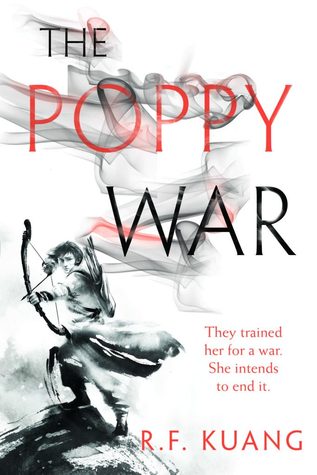 CW: Self-harm, suicidal ideations, suicide, rape, Sexual assault, Murder, Massacres, torture, gore, Substance abuse, Emotional abuse, Physical abuse, Relationship abuse, Human experimentation, Chemical warfare, Genocide, racism, colorism, fatphobia, bullying, ableism.
Heroine Complex – Sarah Kuhn
CW: Bullying, emotional abuse, past infidelity, professor/student relationship, absent parents, death, sex, alcohol, racism, description of past parental physical and sexual abuse, fire, ableist language, aro and ace antagonistic language.
Jade City – Fonda Lee
CW: sex scene, ableist language, suicide mention, sexual child abuse mention, cockfighting, death of MC.
The Three-body Problem* – Cixin Liu (chinese)
Sorcerer to the Crown* – Zen Cho
The Tensorate – J.Y. Yang
CW: Death of family members.
In the Vanisher's Palace – Aliette de Bodard (vietnamese)
CW: Suicidal ideations, gruesome death, graphic plague/illness description.
Ninefox Gambit – Yoon Ha Lee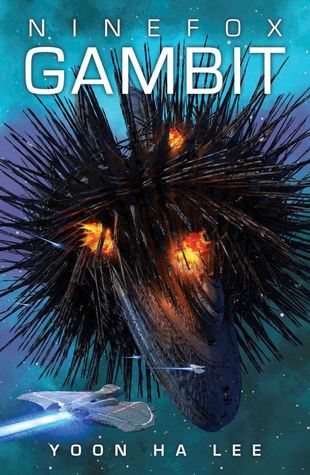 CW: Death, mass shooting, blood, suicidal ideation, manipulative behavior, sexually assault, mentions of torture, ableist assumptions are explicitly challenged, ableist slurs aren't. graphic animal death, suicide (side characters, in the past), colonization.
The Paper Menagerie and Other Stories – Ken Liu (chinese)
CW: graphic depiction of torture, death, racism.
The Ghost Bride* – Yangsze Choo (malaysian chinese)
Rupert Wong, Cannibal Chef* – Cassandra Khaw (malaysian chinese)

Historical Fiction
Pachinko – Min Jin Lee (korean)
CW: Dubious consent, suicide, sexual assault, pedophilia, depictions of the aftermath of torture.
Human Acts* – Han Kang (korean)
Man Tiger – Eka Kurniawan (indonesian)
CW: Murder, parental abuse, mutilation by an animal, graphic rape scene, domestic violence, death of an infant, violence.
Insurrecto * – Gina Apostol (filipino)
Bury What we Cannot Hide* – Kirstin Chen (chinese)
Everything I Never Told You – Celeste Ng (chinese)
CW: Suicide, sexual harassment, alcohol, drunk driving, drowning, racism, adultery, parental neglect, sexism, sexuality as a plot point.
The Third Son* – Julie Wu (taiwanese)
Green Island – Shawna Yang Ryan (taiwanese)
CW: stalking, kidnapping, torture.
If you found this post helpful in any way, please consider supporting me
---
Previous Posts:
---
That's it until next time.
Hope you enjoyed, write to you soon.