Hello friends !
If you've seen my 2018 goals post, you know that I'm making it my mission to read more backlist titles as I was way too caught up in arcs and new releases last year. Not that there is anything wrong with that, I just think that there are older books out there that are as fantastic but get forgotten and overshadowed by new and shiny titles. So I really want to read some of those as well as hype them up a little bit as I'm sure there are plenty that deserve more love than they get.
Also. I chose 20 because I'm aiming for 2 books a month from March forward –although, I have already started working on this goal in January/February but I won't include those books since… I already read them- but as this something I really care about, I hope I can make half my reads this year backlist. If not more. Just to balance it out a bit. Without further ado, let's dive into the list. Genres and age groups are all mixed together and this is in a complete random order.
Cover picture = Goodreads Link
1- Maybe in Another Life – Taylor Jekins Reid
I read The Seven Husbands of Evelyn Hugo in January and it was so brilliant it actually made it to my all time favourite books list. And although I heard that that's Taylor Jenkins Reid's best book yet I still am interest in reading some more works by her. It's only natural that this would be the next one I pick up after the person I trust the most in this God forsaken planet said I should. So I hope to get to it at some point this year.
2- Last Call at the Nightshade Lounge – Paul Krueger
Until maybe a month ago I had NEVER heard about this but then a mutual on Twitter said she was reading it and loving it which put it on my radar THEN a couple friends recommended it which got me thinking I REALLY need to read it. Plus, it's New Adult Urban Fantasy. DO YOU KNOW HOW BAD I NEED SOMETHING LIKE THIS IN MY LIFE?
3- Shadow & Bone – Leigh Bardugo
By now, everyone and their mother knows how much I adore the Six of Crows Duology, right? So it only makes sense I'd want to read Leigh Bardugo's debut trilogy set in the same world. Now I was told it's not as good so I'm not going in with any expectations. And I even debated whether or not I'd read it. But then one of my good friends got me the stunning new paperback so now I'm excited to get to it.
4- A Little Life – Hanya Yanagihara
Everyone who's read this one has told me it's the most heartbreaking book they've ever read and that it needs a multitude of trigger warnings. So I definitely need to be in the right headspace to read. That being said, I've had the ebook for a couple years now so I'm determined to get to it sometime this year. Probably in the summer when I don't have much on my mind.
5- Wrong to Need You – Alisha Rai
I AM SCREAMING JUST THINKING ABOUT THIS BOOK!!!! I just finished Hate to Want you and it was AMAZING, plus Sadia being Muslim pakistani and queer, coupled with her personality made her my favourite character in the book so I NEED HER ROMANCE. Especially with how mysterious Jackson is and how complicated their history is. I just *clenches fist* NEED to get to it asap. Probably this month, if we're being honest.
6- Girls made of Glass and Snow – Melissa Bashardoust
This was one of my most anticipated releases of last year but I didn't get to it. Not my fault though, hear me out. I was expecting an arc but it unfortunately never got to me so it got pushed to 2018. BUT NOW IT'S FINALLY HERE (and i'm currently reading it). This sounds badass and feminist with female characters supporting each other and whatnot, it also has an f/f Relationship and it's supposed to be a Frozen meets The Bloody Chamber type story, so I'm REALLY hyped about it.
7- You Bring The Distant Near – Mitali Perkins
Multi-generational stories are some of my favourites to read (hmm GO READ HOMEGOING), multi-generational is actually a buzzword of mine. If you use it to describe a book I'm gonna need to read it. So it's only normal I want to get to this one this year. Plus I love stories that explore cultures and different types of relationships as well as how those relationships are affected by said culture.
8- Want – Cindy Pon
*hides* ALL MY FRIENDS WHO HAVE READ THIS ONE LOVE IT. And it just sounds so freaking good. Seems like it tackles societal issues in a futuristic society and honestly yes please. I love discussion surrounding how societies function, inequalities within said societies, add teens who are trying to dismantle a defectuous system? SIGN ME UP.
9- They Both Die at the End – Adam Silvera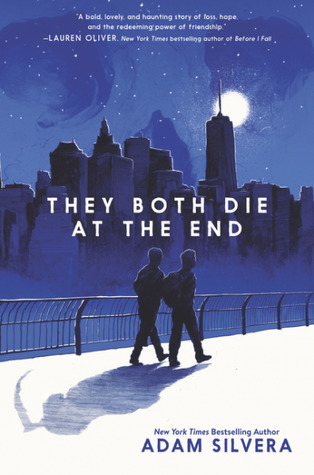 This one has been judging me from my shelf for a solid five months. A close friend of mine surprised me with my own copy of it to cheer me up when I wasn't doing well and she said she loved it and couldn't wait for it to crush me as it did her (intense friendships yes lmao) and I'm a Silvera fan so I'm 90% sure I'm gonna love it too. But that would require me reading it. So I'm putting it on the blog to hold myself accountable.
10- A Torch against the Night – Sabaa Tahir
I read An Ember in the Ashes back in June I think but I absolutely refused to read the sequel and then be left hanging until the third book comes out. SO, what i decided to do is to leave this one until right before A Reaper at the Gates gets released or even better right before I read it and read them back to back. I still haven't decided how i'mm proceed yet.
11- Outrun the Moon – Stacey Lee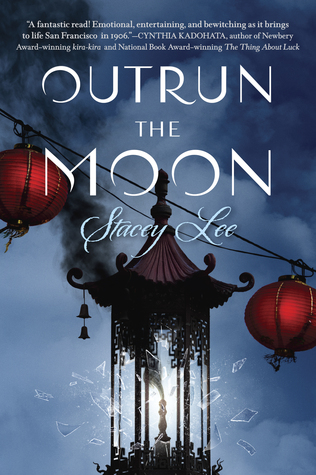 My brain can't compute how I still haven't read this considering the fact that Under A Painted Sky by the same author is one of my favourite Historical Fiction books ever. Like? Am? I? Okay? I was honestly going to pick it up right after I finished the other one but I got distracted. so there's no way I'll let 2018 end without getting to this one, even if I have to read it on the last day of the year. Although, I hope I read it way before then.
12- Chameleon Moon – RoAnna Sylver
This book is SoooOOOOOoo underrated and all the people I know who have read it can't shut up about it and eventhough I haven't read it, I'm sure it deserves more visibility than it has. This is another one I've been meaning to read for half of last year and kept postponing it from month to month until the year was suddenly over. So I'm doing it in 2018 folks. I'm reading and boosting the heck out of it.
13- A Line in the Dark – Malinda Lo
I've actually never read any of Malinda Lo's books and from what I've heard they're good so I need to try my hand at them (or my brain or whatever). This is a mystery, with an all female cast I believe and an f/f Relationship, so yes again, I'm aaaall for it. Not gonna lie, I've heard mixed things about this one in particular and that weirdly makes me all the more intrigued to read it for myself and see on which side I'd fall.
14- The Library at Mount Char – Scott Hawkins
This sounds like such the strange read. The good kind of strange and unlike anything I've read before. I've had the ebook for over a year but I somehow lost interest in it. Then few months back I saw a friend of mine who basically never gives books 5 stars GIVE 5 STARS TO THIS ONE (yes Joey, if you see this post, I'm calling you out) so that rekindled my interest and now I'm determined to read it this year.
15- The Weight of Feathers – Anna-Marie McLemore
…DON'T LOOK AT ME LIKE THAT!!!! I know I say that Anna-marie Mclemore is my favourite author of all times and YET, I still haven't read her debut. Shame on me. Shame on my cow. But I have a gorgeous paperback now, so there really is no reason for me not to read it. And I hope to get to it this month. Because I'm dying to read it but I just somehow keep getting distracted. I'M NOT A FAKE FAN I PROMISE. Just a very easily distracted one.
16- Fire Boy – Sami Shah
This one was recommended to me by Aimal, and she's one of the few people I just automatically trust recommendations from. Every book I have read because of her has been great. I love Jinn stories because they're what I grew up with so seeing them in fiction has this nostalgic familiar feels to it. This is supposed to be creepy and scary and have all the Jinn so I'll definitely need to get my hands on it at some point this year.
17- The Reader – Traci Chee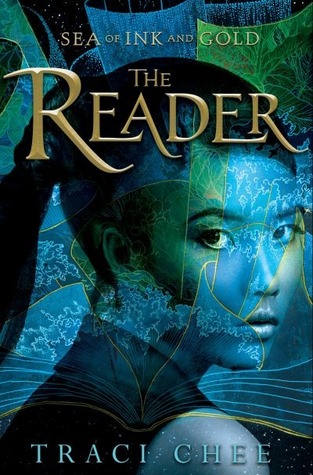 I've seen this one going around when it first came out but it didn't really draw my attention (which is ridiculous since it's called THE READER) until the sequel came out and I saw that I few friends of mine really love it and seeing how hyped they were about it got me super excited to read it as well. So this is another one I will be reading this month or next.
18- Sorcerer to the Crown – Zen Cho
This is another one I've had for a while but the I sort of lost interest until a couple friends recommended it to me which put it on my radar again. And I honestly don't know why I lost interest to begin with? IT SOUNDS SO GOOD. I hope it doesn't disappoint because that synopsis and people's feedback got me having really high expectations for it. We'll see how it goes.
19- Labyrinth Lost – Zoraida Cordova
I'm not even exaggerating right now, this is a book I've been meaning to put on my monthly TBR since it the day I got the ebook (which is pretty much since it came out) but I somehow never did, and people I know love and I just wanna join the hype train and know what people are talking about and get excited about the sequel with them. Plus, brujas, and a bisexual MC and a female love interest. So duh I want to read it.
20- Radio Silence – Alice Oseman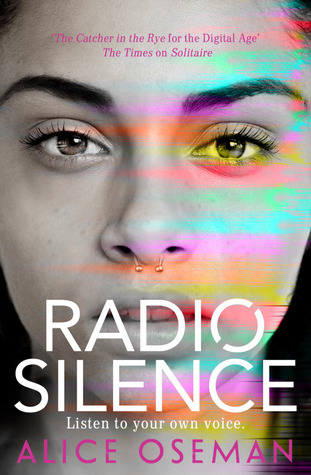 This is another one I've seen around but never really paid attention to but back in November/December everyone was reading it, taking about it and saying it's one of their favourite books ever so naturally now I'm curious to see what all this hype is about. It's supposed to have a focus on friendships and I'm all about that plus it also has a biracial MC and I'm really curious to see how that rep is done.
As you can see, I'm trying to branch out of YA and I don't think it's a conscious effort to be honest, I'm just finiding myself more and more interest in Adult Books and I really want to give it a try. I'm obviously still going to read a majority of YA but I'm happy to broaden my reading horizons.
---
That's it until next time.
Have you read any of these? If so, what did you think of them?
What are some Backlist books you've been meaning to read but never got around to?
Hope you enjoyed, write to you soon.